PDO (POLYDIOXANONE)
The Quill™ Knotless Tissue-Closure Device represents a revolutionary technology in wound closure made possible by bidirectional fixation within the wound. Its patented design allows the surgeon to do things they could previously not do with traditional sutures.

NEEDLE TERMINOLOGY
Length: Distance measured along the circumference of the needle, from the point to the swage. It is depicted on the packaging.
Shape: Different surgeries or surgical techniques demand different needle shapes.
Point: The sharpened part of the needle that first penetrates the tissue. The point consists of the area from the sharpened tip of the needle to the widest cross section of the needle body. The point determines ease of penetration and the initial size and shape of the hole.
Swage: Connection point of the suture and the needle. Micro teeth grip the suture material and prevent it from slipping out.
Wire Diameter: Gauge or thickness of the wire originally used to form the needle body.
Body: The part between the point and the swage of the needle.
Included Angle (Curvature): The fraction of the circle included in the curve of the needle. This is depicted on the packaging.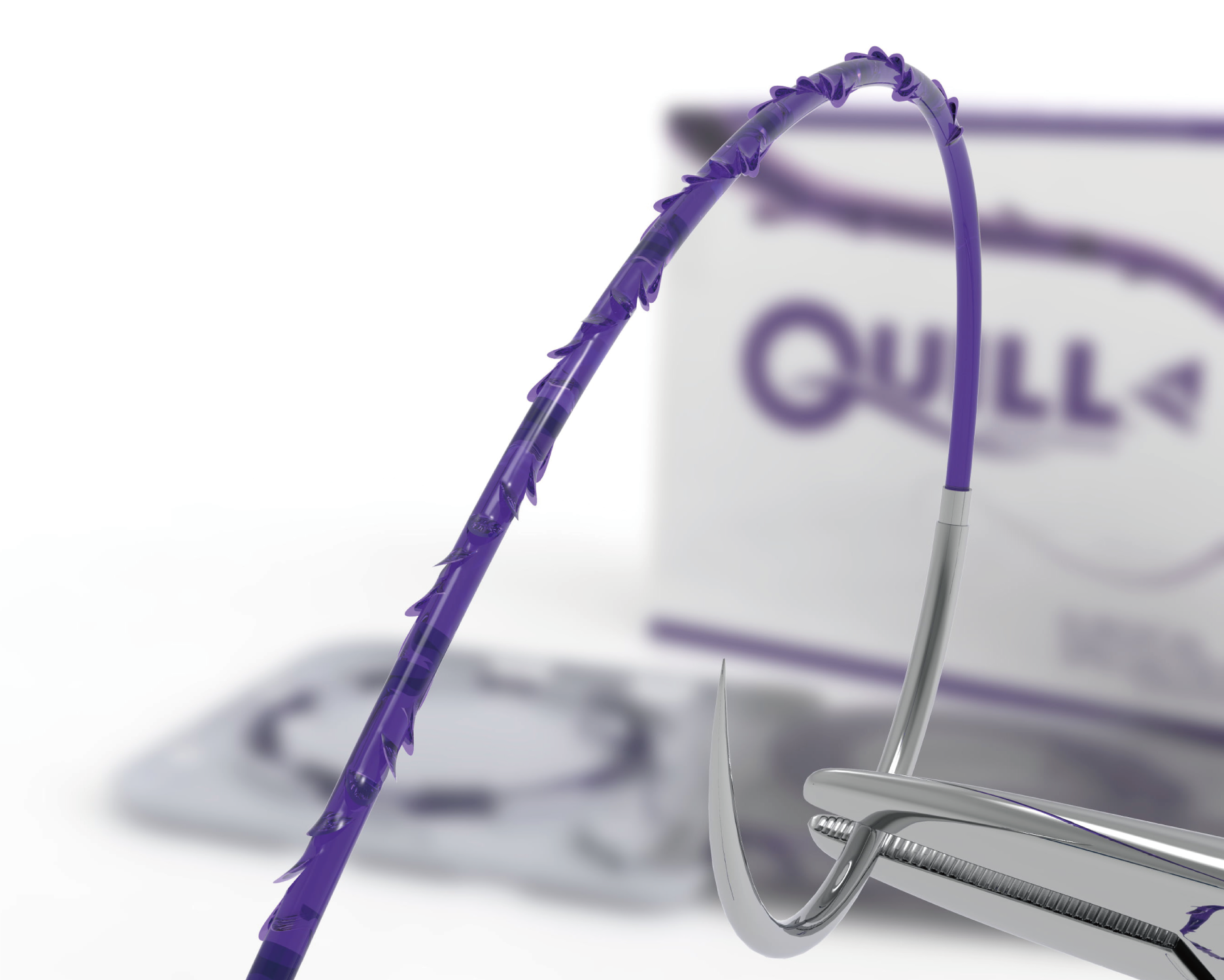 PDO (POLYDIOXANONE)
*Compare to PDS Ⅱ™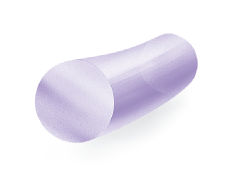 This synthetic absorbable monofilament indicated for use in general soft tissue approximation and/or ligation but not for use in cardiovascular or neurological tissues, microsurgery or ophthalmic surgery.
At 14 days it retains 80 – 90% tensile strength, 60 – 82% at 28 days, 47 -79% at 42 days and essentially absorbed between 180 and 220 days.
Available in dyed (violet).
Monofilament:
Dyed (violet)
Common Uses:
Plastic Surgery
Orthopedic
OB/Gyn
Gastrointestinal
In Vivo Strength Retention:
80% to 90% at 14 days
60% to 82% at 28 days
47% to 79% at 42 days
Mass Absorption:
Essentially complete between 180 and 220 days